THE ART OF PIRATING NO. I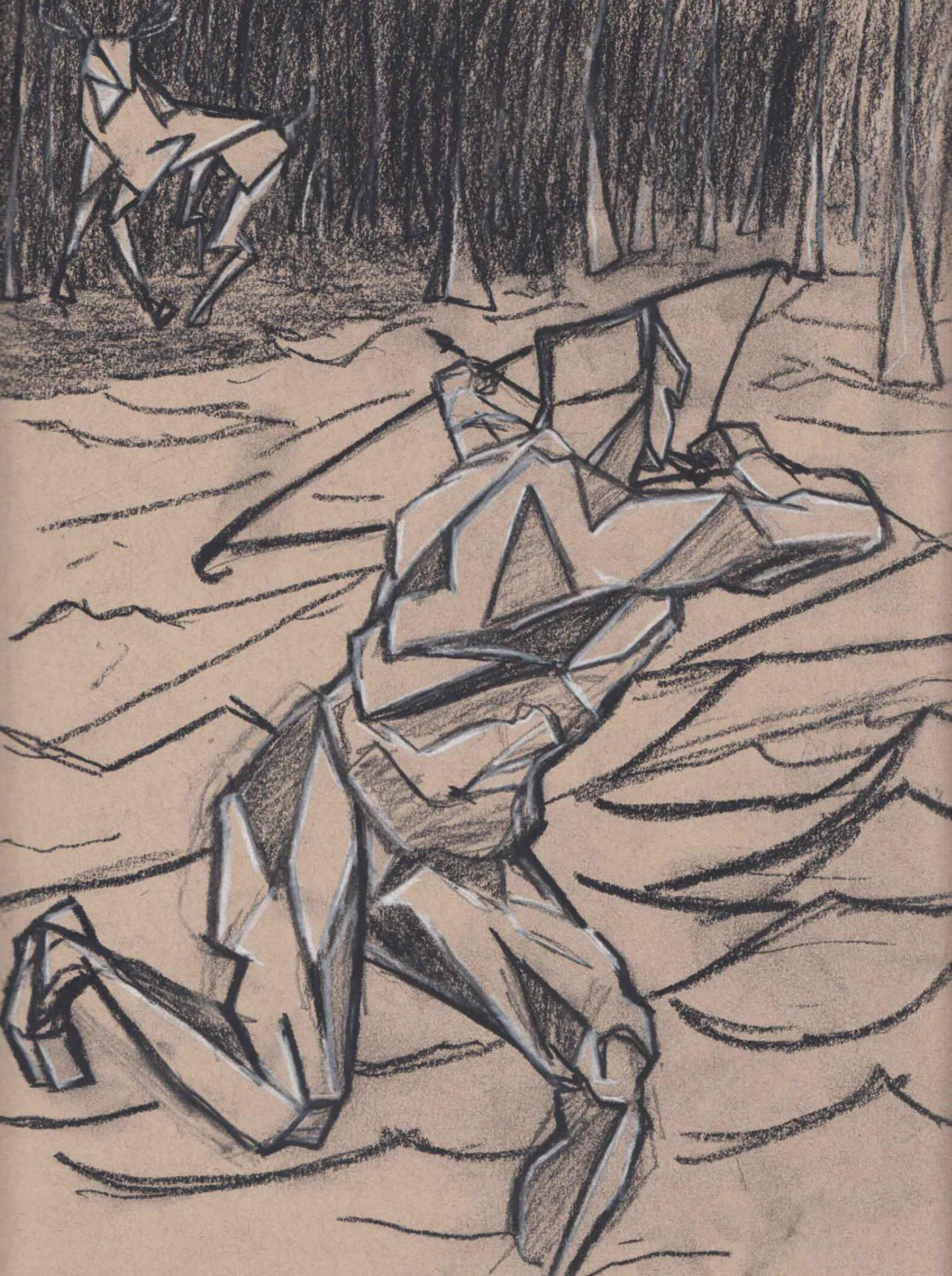 Simon Mann
This interview was conducted by Giles Hoffmann and has been edited for brevity and clarity.
It can be a mistake to extrapolate personal beliefs from a professional biography. At least that was my experience with the mercenary Simon Mann. Only consider the following details and tell me you wouldn't have committed the same faults.
His father was a WWII solider and captain of England's national cricket team. His mother was white South African. Their son, Simon, has an aristocratic, military upbringing. He is prepared at Eton College, trained as an officer at the Royal Military Academy of Sandhurst, commissioned into the Scots Guard, and then finally accepted into the Special Air Service (SAS). Once in the special forces he serves across the European continent including in Cyprus and in Northern Ireland.
It gets better.
Having fought for Queen and Country, Mann eventually turns to Oil and Gas, founding a private military company (PMC) called Executive Outcomes (EO). Mann recruits the special forces soldiers who, after returning from conflicts in Angola and Namibia, are cut loose by South Africa, as the apartheid government is dismantled. Mann's mercenaries then win a civil war in Angola for the government in power. Alas, the US and UN then force the Angolan government to terminate EO's contract, exerting their globohomo influence. But good pirates are not easily discouraged. The company leaves Angola to then crush an insurgency group in Sierra Leone and reclaim the diamond fields.
It gets even better.
Mann attempts a coup d'état of Equatorial Guinea with financial backing from the son of Margaret Thatcher, Sir Mark Thatcher. But the plan is foiled. Another friend – or "friend" as Mann soon finds out – by the name of Nigel Morgan perfidiously reveals the plot to the South African authorities. Mann is arrested in Zimbabwe during a stop-off and sentenced to thirty-four years to rot within a locked chamber, enclosed in the world's heart of darkness. He spends five-and-a-half years in what many consider the two "worst prisons in Africa": Chikurubi Maximum Security in Zimbabwe and Black Beach Prison in Equatorial Guinea.
It gets better still.
The leader who would have been dethroned by Simon Mann is President Obiang Nguema. A name that raises such an amazing lineage that the story becomes more like mythology. Teodoro Obiang Nguema Mbasogo is the nephew of Francisco Macías Nguema, the single greatest statesmen in the twentieth-century. Yes – Macías makes Uncle Adolf and Papa Mussolini seem like shitlibs. Born to a witch-doctor, Macías starts his political career praising Generalissimo Franco and declaring himself a "Hitlerian-Marxist". With later maturity he promotes himself to the world's "Unique Miracle" and the "Grand Master of Education, Science, and Culture". And not only in words but actions does the transcendent Macías prove himself. He outlaws Christianity and makes the national motto "There is no God other than Macías". He executes every educated citizen by mandating the death of anyone with reading glasses. Indeed, he seems to embody divine hygiene and he annihilates – everything! His dreams are beyond anti-intellectualism. He kills skilled professionals, closes hospitals and schools, tears up the railway, rips up the roads, and outlaws shoes. (How trad!) But that's not all. Macías carries out his practical duty with a gifted creativity in violence that Tarantino would envy. On Christmas Eve, 1969, Macías kills 186 suspected dissidents (150 shot, 36 eaten alive by red ants) in the local football stadium by executioners dressed in Santa Claus outfits while Mary Hopkin's "Those were the Days" is blared from the amphitheatre amplifiers. Macías, my friends, is the historical example that destroys white supremacism, proving that there is such a thing as "black and based". But like any man who reaches such vertiginous heights, the Gods had begun fearing for themselves, and Macías is eventually overthrown then executed by his nephew Obiang at Black Beach Prison – the same Obiang who arrests Simon Mann; the same Black Beach Prison where Mann is confined!
And somehow, through sheer charm, power of will and cunning, Mann is pardoned, released and
befriended
by Obiang. Mann has since returned several times to Equatorial Guinea to visit Obiang, sometimes casually and sometimes to give consultation. One could conclude from the foregoing that Simon Mann is none other than the reincarnation of Alcibiades from Athens.
Except that Simon Mann is not. Or at least he doesn't reveal a classical nature through his words. Only in actions. He instead speaks in that very, very English way by reaching for moral scaffolding or reasonable justification every time he's asked about why he went on an adventure.
Maybe this is because he's still in business and needs to maintain appearances. Or maybe he is just a man caught in history. Or maybe, just maybe, he's drafted a book to be published posthumously, in
The Asylum,
which will reveal his true intentions. But who knows? Only Simon Mann.
Here is our conversation:
---
INTERVIEWER
Eton is known among the English public schools to be very strong in their athletics. Did you excel at any sport while there? Did you earn any distinguishing kit? I know at some schools, excellence is rewarded with a coloured tie or some other ornament as a token of honour?
SIMON
In sporting achievement, Eton has a very complex system. It has a good sports record, and so it should, because it has 1200 boys. The pool from which any team is chosen is bigger than most schools. It also has excellent facilities. I was a horseman. I rode. That was my main sport. And there was a variation of football, the field game, which I also played a lot. I never got into 5s. I played the wall game, which was another minority sport, that is famously odd.
INTERVIEWER
Perhaps by now it is really a minority sport. Driving through Eton recently, I saw many Asian children in tuxedos and top hats.
SIMON
[Laughs] Yes there are lots of foreign students there these days.
INTERVIEWER
What is your opinion of the school in its current state? I find it strange to see that the most positively elitist school has cowed to pressures of becoming egalitarian.
SIMON
I'll tell you a funny story. So my mother (bless her) was married to an Etonian (my father) and all his brothers and friends were Etonians. She had three sons and they all went to Eton. And at a dinner party someone asked my mother, "So Margarete, what do you think of Eton now?" "You come from South Africa, you've never been to Eton. You didn't even know England until you got married". And she said "well I haven't really made up my mind about Eton yet but one thing I know for sure is that they never grow up" [laughs]. I mean it's a great school. I loved it. I also know it is very different today, extremely different. Academically now very rigorous. In my day it was not. Basically, in my day it was the default school of the gentry. And they had all sorts of stupid people like me, who had to be cajoled through the exams.
INTERVIEWER
Maybe that's why Eton was then producing interesting men of history, whereas now they might only be producing clever bureaucrats.
SIMON
I hope that's not true [laughs]. Although maybe what we need now are clever bureaucrats instead of wild figures.
INTERVIEWER
I also hope not. Because then it would mean that the archetypal British gentleman explorer and adventurist is disappearing.
SIMON
So I have a view on this, recently expressed in another interview…that opportunities are always out there…just dressed up differently. Consider the example of my old friend Tony Buckingham who used to say, "Oh God I wish we could get a private ship and commission from the Queen to go be pirates. What a pity that such things don't exist anymore", and I said, "no Tony they're out there, but they're different". Maybe it means becoming the industrialist-pirate. You don't have to be sailing the seven seas to be showing a high-level courage and enterprise.
INTERVIEWER
Do you not at least sentimentally agree with Tony. Isn't it a shame that the martial spirit has to take on different forms.
SIMON
Yes. But I think the martial spirit is a dangerous one. Because it becomes unpleasant militarism. Which is a bad thing. We really don't want only be killing each other, if we can help it. Most people who have been in an actual war know that there is nothing as unpleasant. If we could live in a world that wasn't engaged militarily then that would be nice.
INTERVIEWER
Is that what you've always felt? Because one thing that I've noticed, while watching a few interviews with mercenaries, is that the journalist often fixates, in a vulgar way, on the ethical dimension of your work. So it naturally puts the interviewee in the defensive position of having to justify his actions, as if he's driven to cure the world, when alternatively, the driving force might be more noble: the pursuit of conquest, living the life of excitement, and other more classical virtues.
SIMON
Well, yes, it's very interesting. My father was at Cambridge in the late 1930s, in the run up to the Second World War. And his father, my grandfather, had fought all the way through the First World War and had been wounded four times, and had seen terrible, terrible things. That first war was particularly awful. My father said he was a pacifist. And I said, "Well daddy", – you see I was very young – "you say that you are a pacifist, but I've read the history of the Scots Guards in the Second World War, and you were highly decorated and regarded as one of the best company commanders they had". And he said "It's quite interesting because I was sitting in my room at Cambridge with you uncle, and we were all pretty pacifist, knowing that the First World War had been terrible, purely from a social point of view", you know the English upper class had blamed themselves for the First World War. "But we were listing to the radio and though none of us knew German, there was a speech by Hitler, and all this shouting, and we realized that the war was coming, and that we wouldn't be allowed the luxury of pacifism". My father was horrified when I told him that I wanted to be a professional soldier. It comes to different people in different ways.
INTERVIEWER
Right, in some way, however, when you are a soldier, none of those opinions really matter do they? I was recently reading a transcript of Semyon Pegov's interview with Yevgeny Prigozhin, the head of the Wagner Group. I want to read one section and get your reaction:
Pegov: There are rumors that among the soldiers of Wagner PMC there is a certain amount of people with far-right views, who enjoy Third Reich aesthetics, etc. Are there far right radicals here?

Prigozhin: Every man who joins Wagner PMC must have enough courage, adrenaline, and balls to go into the fire and kill the enemy. If you need soft guys with pretty nails who go to church every week, that's not what Wagner PCM is about. Wagner values your qualities as a soldier, your devotion to your comrades, your balls and your brains. If you like the Third Reich, if you have gang tattoos, we don't give a shit about that. We only care about how you treat your brothers-in-arms and how you carry yourself into
battle. [Emphasis mine]

Pegov: But what's your personal opinion.

Prigozhin: My opinion is that everyone masturbates the way he likes to. The important thing is that he fulfills his duty and goes forward.

SIMON

Was Prigozhin ever a soldier? Yeah, well, everyone has their point of view. Although I think a lot of people are slightly misguided. They have a fantastical view. For example: as you know I was in the SAS, the equivalent to Delta, and people say "Simon, were you in Northern Ireland with the SAS" And I say, "Yes I was" and they go "Well wasn't that amazingly exciting", and I say "Well, if you think lying in a ditch, in Ireland, in the winter, in the rain, for ten days, in very great danger, because if you are compromised you might be very well blown to pieces, and if you think that is exciting, then good luck. Because it's extremely uncomfortable, extremely boring, and extremely frightening". But they have the image of the military ethic, but is totally and utterly divorced form the reality.

INTERVIEWER

But maybe it suggests that most peoples' lives today are so boring that your description is actually a better alternative.

SIMON

But I do not think that is a new phenomenon. Boys, down through the ages, have romanticized war, and fighting, and the military ethic. And to their horror they have found it quite different. Now don't get me wrong. I enjoyed soldiering. And I got great deal of satisfaction from it. But there is nothing sexy about it. And my two eldest boys both did two tours in Afghanistan, with the British Army, and they enjoyed it – but it wasn't fun, or exciting, or romantic, it was hard.

INTERVIEWER

I think some reactions might describe the person in war more so than the events of war. Take for instance Remarque, the author of

All Quiet on the Western Front

(1929), and compare his view of war with Ernst Junger, in

Steel of Storm

(1920), who was injured nine times, who killed many men, and who returned with a description that you might call romantic and not so disillusioned. It could be more about personalities?

SIMON

Okay. Well what I said doesn't preclude that. I am proud of what I did. It was great. I enjoyed it. But at the time it's not sexy. So, the call of the bugle and the beat of the drum have to be taken into caution. Many people talk about war without having experienced it.

INTERVIEWER

And so, what do you make of the situation where young men do not want to join the ranks, because the military has become totally neutered. There is no adventure. Is that maybe one reason for why people become mercenaries in the first place?

SIMON

In fact, in reality, soldiering has always been very boring, and uneventful for the majority. I know there's a big debate about too much wokery in the armed forces. But I mean, those are really reflections of the same conversations that are happening in society. I understand why people are becoming cross about it. We have a problem here in the UK because there is a perception that the army is so small and so weak that it's irrelevant, so why would you want to join it? But you can take the opposite view, that right now is a perfect opportunity to join, because when the balloon goes up, they are going to be very short of good people, so you will then be able to leap at the top of the trench to lead the rest.

INTERVIEWER

Did you ever meet Mad Mike Hoare?

SIMON

No, I didn't. But met a few people who were part of that famous disaster, when they tried of overthrow the government of the Seychelles. That all went horribly wrong. I am told he was a very nice guy though.

INTERVIEWER

Have you brought back any interesting memorabilia from your conquests?

SIMON

No, none.

INTERVIEWER

No Golden AK-47 from Obiang Nguema? Can you really call yourself a pirate?

SIMON

[Chuckles] No. It's all very boring, I'm afraid.

INTERVIEWER

What about the role of PMCs and what fancy people call "great-power competition," which is the perception that China is rising, Russia is having a resurgence, and America is in decline? If someone like you provides training to Chinese personnel, do you not have potential conflicts of interest?

SIMON

Yes.

INTERVIEWER

I am curious about the development of security threats. Previously, you could develop a doctrine over decades. Now you have much shorter timescales, during which there is a lot more abstraction, since there is danger in the digital world, with the added focus on asymmetric conflict, in which the enemy is harder to identify. How do you adapt sufficiently? Is the focus of PMCs shifting from traditional combat to something else?

SIMON

Remember that PMCs are little more than Private Security Companies. Really, they are security companies that happen to be in a war zone and happens to be armed. There's a big difference between that and Wagner in Ukraine, or Executive Outcomes in Angola. If you look at, for example, what Aegis or Blackwater were doing in Iraq – yes, they wouldn't fight themselves. But fighting would happen because they were securing things that came under attack. They would be guarding an installation or escorting a VIP, and there would be an ambush and then they would fight. There's a difference between that, and the next step up, which is when you are hired to go to war as a solider. For EO – we offered the company to the Angolan government to win the war, so there was no question about us securing anything or consulting, we were there to fight, and that was clearly stated. There are PMCs now that do all those things – the cyber and the unmanned arial vehicles, or this or that. These minutiae are always filled by the private sector. There is nothing new about that.

INTERVIEWER

Have you noticed the difference in the quality of soldier, between different PMCs and between different countries?

SIMON

Well EO soldiers were very special. They came straight out of the South African Military in 1993 when the apartheid government was coming to an end, and so these guys were fighting for 5-10 years in the South African special forces and all of a sudden, their contracts are torn up, their pensions are torn up, and they needed something to do. And there we were saying: "Come and join us, we have a war going on, and you'll be paid well". This simply wouldn't happen today because those people don't exist. Those South Africans – they are all like me now, in their 60s and 70s.

INTERVIEWER

If you could, according to your own method, train a man, step-by-step, to do the work that you do, what specific skills and virtues are required for the work. Above all, which people should be prevented from this kind of work?

SIMON

[Chuckles] They will preclude themselves if things go well. Like I've been hinting at earlier, the people who are really good at this stuff, enjoy it in an adult and sensible sort of way, so they choose themselves. There's a big difference between a crack infantry unit with 18 and 22-year-olds, who are all pretty fired up to say the least, and men in the special forces who are on average aged 26-27, who are possibly married, and who have seen tons of action. They are sensible, and these are they guys you want. The exception is of course Wagner. The PMC world as I understand – such as EO, Aegis, or STTEP – they are on the level of special forces operations.

The Scots Guard is a very elite regiment. It's about discipline. If they are told to do something they do it. The discipline comes from the institution. In the special forces the discipline has to come from within. It has to come from you. You won't be yelled at. It won't come from the outside. It's a very different person.

INTERVIEWER

When you see a war, like the one between Ukraine and Russia, where many battle-hardened men are likely to emerge with limited prospects, does this become harvest-season for the security space? Do people like you lick your chops in anticipation?

SIMON

I don't think so. Most of what is going on is the opposite of special forces. It's more grunt unpleasantness, living in trenches. I don't hear of any professional things going on. I'm sure it is, but the bottle neck in the PMC game is the customer and more importantly the customers' money. The height of the PMC world was when Iraq and Afghanistan were going full blast. Eighty percent of the PMC revenue was coming from Uncle Sam – not from Shell or Rio Tinto or any oligarch – it was coming from the United States tax payer. That bottleneck is just finding customers. Again, Wagner is a different story. If you take away the Ukraine war, where is there are real PMC situation in progress? Where there is a war. Possibly the DRC at the moment.

INTERVIEWER

Are there any literary texts, or classical texts, to which you refer, even if only personally, that contain enduring principles of conflict? Or do you exclusively focus your time on information gathering?

SIMON

I went through the military school. I read all the books on war and soldiers. I went to Sandhurst for my education and training. For me, when I went to war in Angola, the issue was not a knowledge one, but a moral one – were we doing the right thing? I didn't need to read anything. I just had to think. There are classic figures of history who have served as inspiration. There is T.E Lawrence. And David Sterling, who was a friend of mine, and who was the founder and creator of the SAS. These are big figures. And my own father, who was very decorated from his fighting in Italy. I studied what he did.

INTERVIEWER

Like Lawrence, did you ever find yourself drawn towards, or to be

inside

, the culture of where you were fighting? Did Simon Mann ever go native?

SIMON

No. [Chuckles] No. I love Africa. I have become very close to Africans since I was in prison. I was in prison for five years. My affinity for Africa came after.

INTERVIEWER

What about their foods. Do they use good

seasoning

?

SIMON

No. [Chuckles].

INTERVIEWER

What was the first thing you ate out of prison, leaving Africa?

SIMON

A private jet was sent to whisk me out, and they had amazing food on the jet.

INTERVIEWER

Why concern yourself with moral questions? Why not just pursue the spoils of war?

SIMON

We had an oil and gas company, which was our livelihood and it was attacked. Our men had to flee and our equipment was captured by people who had lost the election, who had promised in writing that the war was over – I am talking about the National Union for the Total Independence of Angola (UNITA) and General Savimbi – they had promised that it was the end of it. Then, they decided to take a country of twelve million people back into war, after thirty years of war. I think were justified in saying, "Okay you want to play this game, let's play."

INTERVIEWER

When the title of "mercenary" is given, don't you think too much emphasis is given to the accumulation of money. It gives soldering a secondary quality. If you were only money hungry you could have left Eton and joined an investment bank in The City.

SIMON

I joined the army because I wanted to become a soldier. In fact, when I became a mercenary, I hadn't planned to be a soldier then; I joined an oil and gas company. It was an accident, really, that the war started in Angola…well, we had to do something about it.

INTERVIEWER

You were saying, before we started, that you had some comments on Wagner.

SIMON

They are basically a state actor in thin disguise. I don't really think of them as a mercenary group. You can't operate tanks, aircraft, and artillery unless you have the state backing.

INTERVIEWER

Isn't that the ideal situation for a PMC to find themselves in?

SIMON

No. I don't think so at all. Well it's interesting. There are two Wagners. There is one in Ukraine, which is as I say, it's part of the Russian army. Because if the state decides that Wagner has to cease, it must cease immediately – the ammunition will stop arriving, that's it. (Now how would Pergovin deal with Putin or vice versa, that's something else altogether.) Then, there is another Wagner, what I call Classic Wagner, which is a genuine PMC, operating in Africa before the Ukraine war. They've been around for years. In some of the places in Africa they haven't done a bad job, though they've had a couple disasters in Libya, in Mali, in the Central African Republic, and in Mozambique.

INTERVIEWER

Are you impressed by their operations?

SIMON

It's always a bit rough. They have a different culture. To us what is an atrocity, to them is almost normal.

INTERVIEWER

You think it is really culture? I understand there are differences between people, but in terms of war how important are the man-made laws. Rules about engagement. Codes of conduct. Lists tabulated by men and women far away from reality. Because then there are the rules of nature. How quickly do the man-made rules wither once in the jungle, when the dynamics of success or failure are obvious, in brutal and honest ways, unfamiliar to the lawmakers.

SIMON

If you go back to the Second World War and you consider the Germans in occupied France. If there was violence committed against their troops, then they would take out an entire village. And they did that. Women and Children. And that was punishment for killing soldiers. I don't think you could get British Soldiers to do that even if you ordered them to do that. They would just say "no".

INTERVIEWER

That deterrence against the general population is quite effective –

SIMON

– very effective, and someone from that Russian culture would not hesitate.

INTERVIEWER

The IDF does similar things, whereby they destroy the family home of the terrorist and otherwise penalize the whole community from which he is from.

SIMON

It is certainly effective. But whipping out an entire village of women and children…you've crossed the line morally. That's an atrocity. That's a war crime.

INTERVIEWER

You seem to maintain quite the moral conscience.

SIMON

Well I hope so. [Chuckles].

INTERVIEWER

Do you lament the decline of British character?

SIMON

No not at all. That is just…journalism. I mean it's been hurt so many times before. If you read about the Victorians, what they were writing about themselves towards end of the 19th century, they were saying they were in decline. Queen Victoria was complaining about all these rich young men, lounging around, not doing anything. Then there was the soul searching in the 1920s and the 1930s, that the First Would War had destroyed the moral fiber. Each generation seems to go through a self-flagellation exercise. And that's what you're seeing now.

INTERVIEWER

Perhaps you can find the sense of moral decline as a sentiment in any age. But there is evidence of biological decline in mankind.

SIMON

Sure, no absolutely, physical fitness…actually it goes back to the special forces' mentality. You have to look after yourself.

INTERVIEWER

But schools are even dropping physical education?

SIMON

I don't know, it's a difficult question. Very often what you see as traditional team sports start to decline, you see kids getting into rock climbing, white water canoeing, and all these other sports. That's better. They are getting out there in nature.

INTERVIEWER

Yes, maybe that is better training for the lone assassin, than a collaborative solider in a unit.

SIMON

[Chuckles] You are taking a very Spartan line here. I was always great admirer of Sparta as a boy. I would think "Yes. That is the way to do it" but now I think I've become gentle.

INTERVIEWER

Before I let you go, can I ask you what you do now to occupy your time, since I doubt you are planning coups?

SIMON

[Laughs] No I've given up coups. In fact, my wife told me, "The next time you have a midlife crisis, can you get a motorcycle instead of trying to overthrow a country". But I am still involved with oil and gas in Africa, in security and defense.

INTERVIEWER

She must count you lucky that Macías wasn't the leader of Equatorial Guinea when you were caught.

SIMON

[Laughs] He's got some style.

INTERVIEWER

He would have had your head on the wall, next to his other big game.

SIMON

Well Obiang and I are good friends, which is rather amazing. I have been back to see him many times.


THIS PIECE IS AVAILABLE IN PRINT FORM IN VOLUME I ISSUE II
ORDER HERE